Advanced Imaging and Tomography
Machine vision is one of the most powerful nondestructive methods of object exploration, but it is limited by object surface. For internal structure analysis one requires the methods of tomography. Ultra-fast expansion of the scope of this method is a challenge for developers. Advanced imaging and tomography track will provide a forum to present and discuss the latest advances and state of the art approaches in tomography. We intend to organize a fruitful exchange of opinions and ideas between specialists in machine vision and tomography, as well as encourage and facilitate interdisciplinary communication amongst university researches, medicine and industry professionals involved in tomographic software and hardware development.

Chairman: Prof. Ehrenfried Zschech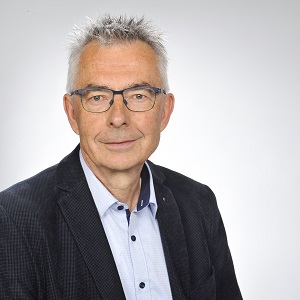 About Prof. Dr.Sc. Ehrenfried Zschech: he is CTO and Co-Founder of deepXscan GmbH, Dresden, Germany. His responsibilities include R&D in the field of high-resolution X-ray imaging and the development of customized solutions for a broad range of applications. Ehrenfried Zschech received his Dr. rer. nat. degree from Dresden University of Technology. After having spent four years as a project leader in the field of metal physics and reliability of microelectronic interconnects at Research Institute for Nonferrous Metals in Freiberg, he was appointed as a university teacher for ceramic materials at Freiberg University of Technology. In 1992, he joined the development department at Airbus in Bremen, where he managed the metal physics group and studied the laser-welding metallurgy of aluminum alloys. From 1997 to 2009, Ehrenfried Zschech managed the Materials Analysis Department and the Center for Complex Analysis at Advanced Micro Devices in Dresden. In this position, he was responsible for the analytical support for process control and technology development in leading-edge semiconductor manufacturing, as well as for physical failure analysis. Ehrenfried Zschech was Department Head at the Fraunhofer Institutes IZFP and IKTS and Head of the Steering Committee of the Dresden Fraunhofer Cluster Nanoanalysis from 2009 to 2021. His responsibilities included multi-scale materials characterization and reliability engineering. Ehrenfried Zschech holds an adjunct professorship at Faculty of Chemistry of Warsaw University as well as honorary professorships for Nanomaterials at Brandenburg University of Technology Cottbus and for Nanoanalysis at Dresden University of Technology. Ehrenfried Zschech is Member of the European Academy of Science (EurASc) and Member of the of the German National Academy of Science and Engineering (ACATECH). In 2019, he was awarded with the FEMS European Materials Gold Medal.

The sessions covers (but is not limited to) papers on

– Imaging and tomography modeling and simulation
– Imaging systems calibration and autocalibration
– Reconstruction and computational aspects
– Neural network models in tomography
– CT data processing and visualization
– NanoCT
– 4D tomography
– Phase-contrast tomography
– Multispectral CT data handling
– CT in industry: materials characterization and additive manufacturing
– CT in medicine: low dose, motion compensation and other aspects

Important Dates