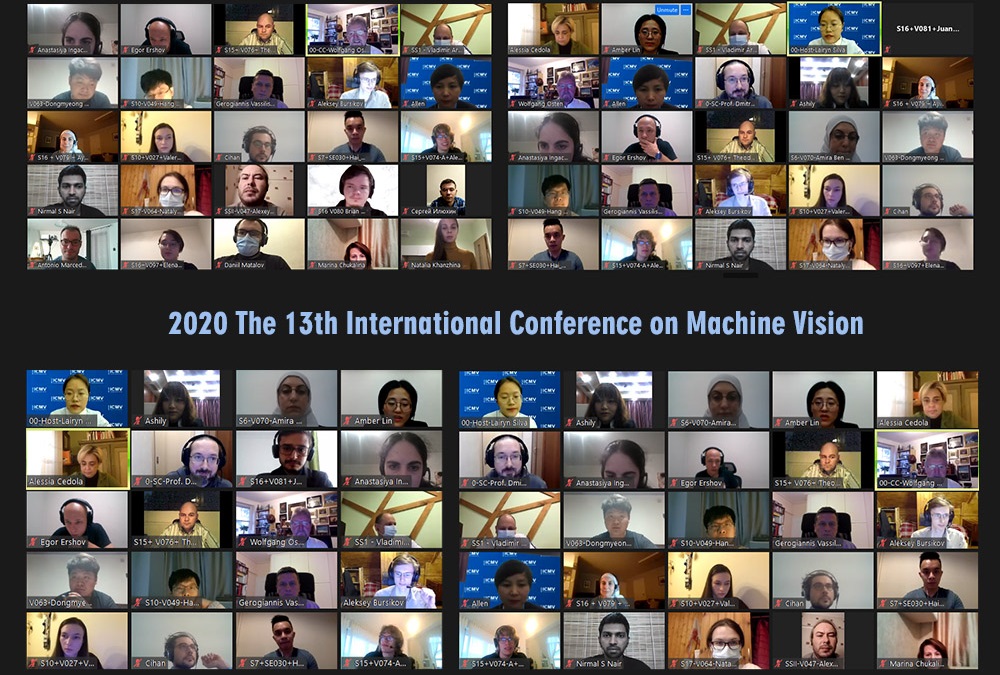 Group Photos
The conference ICMV 2020 was held via online during Nov. 02-06, 2020 successfully for COVID-19 epidemic spreading.
This year, the conference addressed by two keynote speakers, 4 plenary speakers. On Nov. 02, all attendees made online test and deal with the zoom problem. On Nov. 3 morning, the conference chiar Prof. Wolfgang Osten, University of Stuttgart, Germany made the opening remarks and the conference start. Then the conference co-chair Prof. Dmitry P. Nikolaev as the host introduce our guest one by one.

Then Prof. Aaron Hertzmann, Adobe Research, USA (Fellow of the ACM, IEEE, H-index-59) made the speech keynote speech with title Can Computers Create Art? and Prof. Zhi-Hua Zhou, Nanjing University, China (Fellow of the ACM, AAAI, AAAS, IEEE, IAPR, H-index 101) made the keynote speech Leveraging Unlabeled Data: From Self-training to Abductive Learning. And Prof. Wolfgang Osten, University of Stuttgart, Germany made plenary speech with title How to Design an Optical Measurement Systems for Machine Vision with Outstanding Performance: Methods and Examples.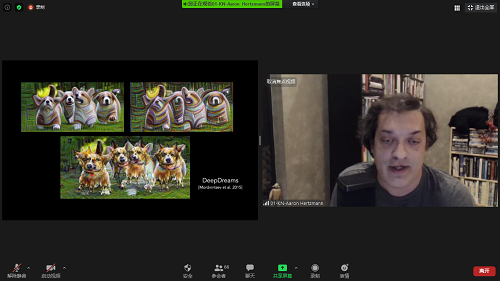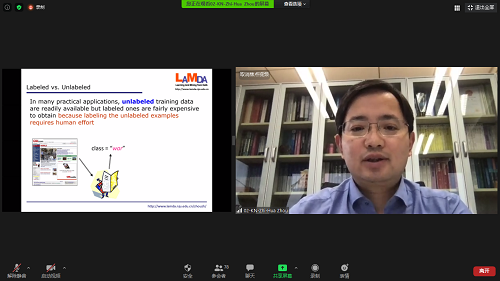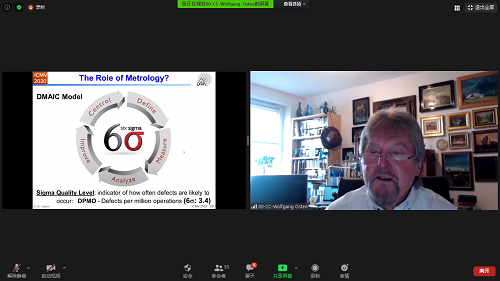 On Nov. 03 morning, Prof. Sergei Gorlatch, University of Muenster, Germany made plenary speech with title Distributed Applications Based on Mobile Cloud and Software-Defined Networks, Prof. Prof. Alexander Bernstein, Skolkovo Institute of Science and Technology, Russia made plenary speech with title Semantic Segmentation in Machine Vision and Prof. Petia Radeva, University of Barcelona, Spain make speech with Uncertainty Modelling and Adversarial Networks Applied to Food Image Analysis.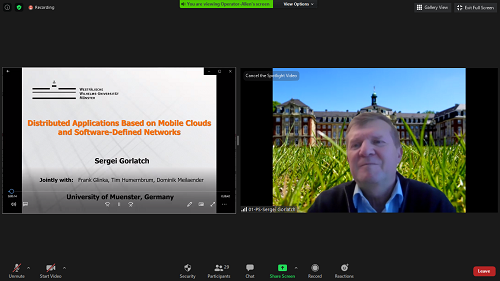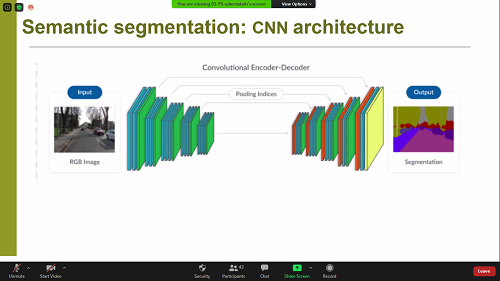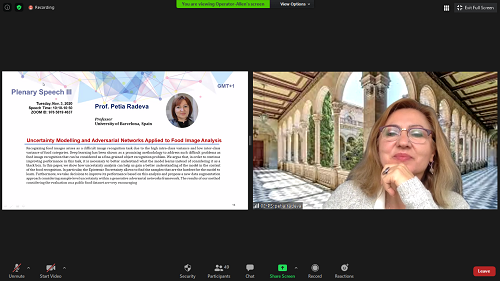 During the conference, more than 120 participants join, 17 parallel sessions, 4 special session and one competition were held.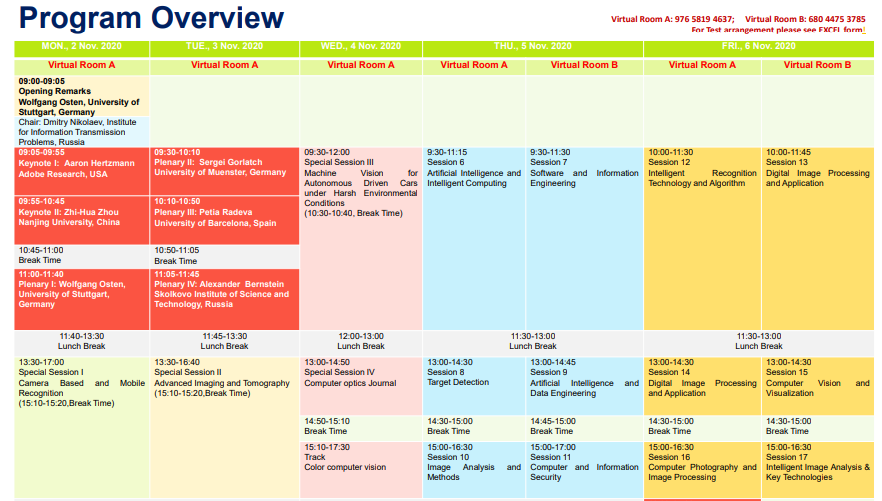 Winners of Best Oral Presentation of Sessions
Special congratulations extend to all these best oral presenters of every sessions.
Dr. M. V. Chukalina, Smart Engines LLC, Institute for Information Transmission Problems RAS, Russia
Dr. Marco Buzzelli, University of Milano – Bicocca, Italy
Dr. Shreedhar Rangappa, Loughborough University, UK
Mr. Alexander Birk, University of Stuttgart, Germany
Mr. Andrei Yamaev, MSU, Russia
Mr. Dmitry Slugin, Federal Research Center Computer Science and Control of Russian Academy of Sciences, Russia
Mr. Dongmyeong Lee, Sungkyunkwan University, South Korea
Mr. Hang Wu, Shanghai Jiao Tong University, China
Mr. Mikhail G. Lobanov, Cognitive Robotics Ltd., Russia
Mr. Oleg Shipitko, Smart Engines Service LLC, Russia
Mr. Pavel Kurnikov, Cognitive Robotics Ltd., Russia
Mr. Pratheek Manjunath, United States Military Academy, USA
Ms. Amira Ben Mabrouk, University of Tunis EL Manar, Tunisia
If you need more presentation photo, please contact with secretary@icmv.org